Reach out to your customer base by way of bulk SMS to promote your product, Bulk SMS is simply the fastest, instant and most cost-efficient way to reach the masses. We can help you market your brand, product or event thru Bulk SMS Marketing.
We also sell Bulk SMS software with thousands of mobile numbers which is collected by our data entry experts from newspapers, magazines, websites...etc in only Rs:2000
Bulk SMS solutions for SMS software and more. Free sms software, Group SMS, sms Pakistan. Send messages to Pakistan for Sms marketing or advertisement through bulk sms. Our unique bulk sms software can send sms directly from SIM. Send SMS from your computer or pc to mobile. Our bulksms services are used by many corporates, stock brockers, financial institutes etc who needs instant delivery from our sms server using our bulk sms software.
Bulk SMS Software Used By :
Passport offices
Standard institute offices
Government departments
Securities / Stock brokers
Directory services
Clearence
Construction
Software companies
Hospitals
Blood banks
Couriers
Retailers
Advertising / Marketing
Real Estate
Banks / Insurance / Finance companies
Mineral water / Gas distribution agencies
Agriculture
Airlines/Railways
RTO / Police
SMS Resellers
Tax Authorities
Excise / Customs
Electricity / Water Authority
PF / Pension departments
TV / Radio stations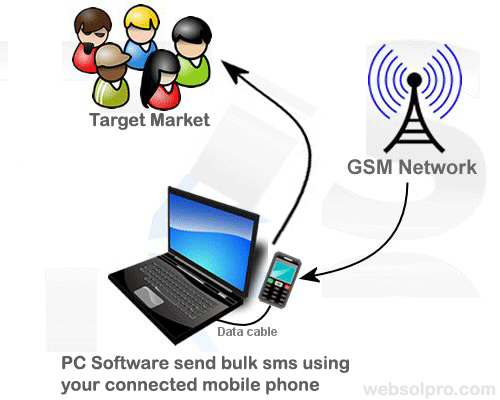 SMS is the most Instantaneous and Effective method of interacting with prospective customers that has clearly emerged as a potent marketing medium
Buy Now
Bulk Sms Software in only Rs: 2000/=
Mobile Numbers in only Rs:2000/=

Mobile Numbers Available for following Categories :
Business Mobile & SMS
IMPORTERS
ADVERTISING AGENCIES
EXPORTERS
Computers & Networking
Automobiles
Education
TOP BUSINESS EXECUTIVES
advertising agencies of pakistan
ART Galleries of pakistan
banks and DFL's of pakistan
boutiques of pakistan
brokerage house of pakistan
Builder N Devolopers of pakistan
car dealears of pakistan
Car driving institute of pakistan
Catering services of pakistan
clubs of pakistan
Computer Accessories of pakistan
Computer training of pakistan
education cunsultat of pakistan
estate agents of pakistan
financial consultant of pakistan
food stuff of pakistan
Generator dealers-importer of pakistan
hair treatments of pakistan
Hospital & maternity of pakistan
Hotels N Motels of pakistan
Jewellers of pakistan
market research cosultant of pakistan
Marketin N Management of pakistan
Mineral water in bottle pakistan
mobile phone dealert of pakistan
multinational companies of pakistan
ngos of pakistan
rent a car service of pakistan
restaurants & snack Bar of pakistan
resturant fast food of pakistan
schools of pakistan
stock brokers of pakistan
travel agent of pakistan
UPS of pakistan
water filter of pakistan
EDUCATION & GOUTH
COMPUTER
MARRIGE BEURO
TREVAL & TUOARS
FARM HOUSE
RESTORAN & SNEAK BAR
BUSINESS & PROFATIONAL
HEALTH & FITNESS
PROPERTY DEALER
Shopkeepers
Coaching & TUITION
Beauty Parlour
Marrige bureau
Doctor/clinic
Health & Fitness
Interior Decoration
Photograohy
Teachers
Guest house
Boutiques & Garments
Building & construction
Traval&Tourism
Rent for car
Gems & jewellery
Interior Decoration
CATERING
Beauty parlour
More DOCTORS
Numbers collected from Dawn Newspaper
Education Consultants
ESTATE AGENTS FROM READ
ESTATE AGENTS FROM READ-2
estate agents from read-3
ESTATE AGENTS FROM READ 1
ESTATE AGENTS FROM REAeD-2
GULSHAN E IQBAL TOWN Estate
Schools
Sotck Exchange Members
And more....

Branded SMS
SMS will be delivered from your Brand name (Company Name) instead of any unknown number. Download Brochure
Great broadcasting speed
Fixed Sender ID (Your Company Name in SMS)
Manage contacts and groups.
Web Based Online SMS Solution.
All Pakistan GSM and CDMA coverage.
Quick and most effective way to reach your target audience.
Upload the number list from an excel sheet. CSV Format.
Track the history of bulk sms sent.
All operators will be on board without any hidden charges.
Desktop Application is also available to send branded SMS from your PC instead of logging on website again and again. One time software charges are only Rs:1000/-
Adding extra Sender ID will cost you Rs:1000/- each.
HTTP API setting is also available Free of cost. This gives you facility to integrate this sms system in your any Desktop or Web Application. For example we have integrated this SMS solution with our Online Billing System.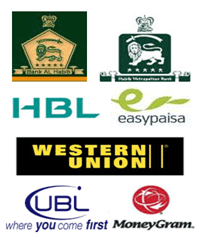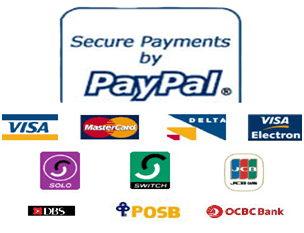 Contact us for SMS Software & Marketing


Karachi, Lahore, Islamabad, Pakistan
Email :

info@websolpro.com


Phone # +92-21-36064061
Cell # +92-335-2345111